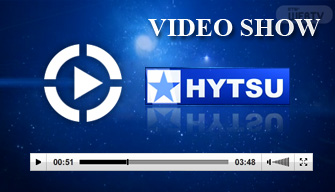 Forklift Mast Assembly Our forklift mast assembly is classified into three subcategories, that is, wide view mast, wide view full free 2-stage mast and wide view full free 3-stage mast.
Our material transporting equipment and forklift mast assembly is reliable and durable ...

Steel Rim, Polyurethane Wheel, Solid Tyre Our solid tyre is applicable for forklift trucks and other transport vehicles with high carrying capacities. Pneumatic shaped and press-on types of solid tyres are both available.
Separated steel rim ...
Forklift Truck Accessories
Thank you for browsing the website of HYTSU Group. On this page, we introduce our forklift truck accessories to you. Forklift mast assembly, forklift tires, steel rim, polyurethane wheels are all available here. Upon request, we could also provide some forklift accessories from other well-known manufacturers.
Featuring good quality and reliable performance, these forklift truck accessories are of various specifications to meet exact operational needs of our customers. For example, we have different types of mast assemblies, including wide view mast, full free 2-stage mast and full free 3-stage mast, fitting for different material transferring equipment. The solid tyre we manufacture is mainly suitable for forklift trucks and other transport vehicles with high carrying capacities.
Provided with these diversified forklift truck accessories, customers can easily and conveniently buy desired replacements for old components here.
Established in 2001, HYTSU Group is a professional forklift truck accessories manufacturer and supplier based in China. Our company is certified by ISO9001:2000 and our products are CCC, CE and UL certified. In addition to forklift truck parts and components, we also offer material handling equipment such as electric forklift truck, electric pallet truck, self-elevator stacker, and so on. If you have any queries for our products and company, please feel free to contact us.
Material Handling Equipment