HYTSU GROUP, established in 2001, designs, manufactures, and markets forklift truck for a wide range of applications and markets. Our comprehensive product line includes electric forklift truck, diesel forklift truck, LPG forklift truck, gasoline forklift truck, pallet truck, heavy duty stacker, and forklift truck accessories.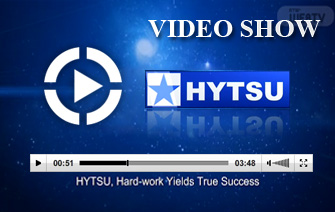 Over the past decade, HYTSU has evolved into a group of companies that includes Shanghai HYTSU Material Handling Corporation, Shanghai HYTSU Import & Export Company, Ltd., Shanghai T&U forklifts Company, Ltd., Anhui HYTSU Forklifts Company, Ltd., HYTSU Europe, HYTSU Australia and HYTSU America.
HYTSU is synonymous with high performance among forklift truck manufacturers. It is our policy to deliver products and services that meet or exceed the expectations of our customers. We manufacture each and every forklift truck with the utmost attention to detail and perfection, thereby assuring our customers a totally reliable product for years of operation. Through our ceaseless efforts to achieve consistency in the quality of our forklift truck, HYTSU has been accredited with the certifications of ISO9001, CE and UL.
It is our mission at HYTSU to achieve operational excellence by meeting the quality and time requirements of all clients at the lowest possible cost. In order to provide the wide range of quality services covering our extensive product range, we maintain a large work force of well qualified, trained and experienced staff to make sustained client servicing a reality. We currently employ over 500 people, with 32 engineers and technicians as well as 30 after-sale service professionals. Every employee shares our vision of providing the highest quality products at the best prices.
Both domestically and abroad, HYTSU's forklift trucks are highly regarded by clients. Our products are exported to more than 70 countries and regions globally, and the HYTSU brand has proven to be one of the best values in the industry.
Our company is headquartered in Shanghai, a major industrial city in China. This locale enables us to acquire our resources at reduced cost, and we pass this savings on to our clients. Shanghai is also home to one of the largest ports in China. Our proximity to it allows us to offer lower transportation costs to our clients.
Looking forward, HYTSU continues to aim even higher. We consistently strive to update and improve the function and quality of our forklift truck so as to meet the high standards and requirements of our clients, and we face these challenges with confidence in our ability to achieve them.
Material Handling Equipment