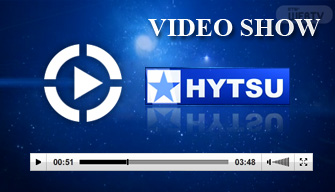 Forklift Truck
The forklift truck is designed to lift and transport materials in warehouses, ports, and factories, etc. This type of powered industrial truck is indispensable in manufacturing and warehousing operations.
Forklift trucks can be classified into a wide range of types, including reach truck, IC counterbalanced truck, lifter forklift, stacker forklift, and truck mounted forklift, to name a few. In addition to many variations, they are also available in wide variety of load capacities. We at HYTSU Group can provide forklift trucks with load capacities of 1.5-1.8 ton, 2-3.5 ton, 5-10 ton and 11-25 ton, etc. Lift trucks having load capacities between 1 to 5 tons are typically used in warehouse setting, and forklift trucks with larger lift capacity are mainly used for lifting heavier goods, such as loaded shipping containers. So, while you are choosing a stacker truck, it is necessary to know what type of activity you are going to conduct with your forklift truck.
Thanks for visiting our website. HYTSU Group, as an experienced forklift truck manufacturer in China, is able to provide different types of material handling equipment, including electric, diesel, gasoline and LPG powered forklift trucks, electric and hand pallet trucks, and more. All our products are of high quality and offered at affordable prices. In addition, we also offer complete customer services, for instance, all types of material handling equipment are provided with one year quality warranty.
Due to superior quality and competitive prices, our forklift trucks are widely used in the United States, Australia, European countries, and other countries and regions.
We welcome you to try our warehousing equipment, and look forward to working with you. For ordering and inquiries, please contact us at HYTSU Group.
Material Handling Equipment