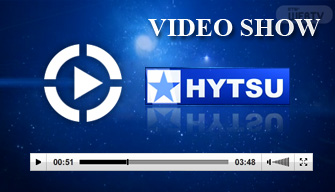 LPG Forklift Truck
We specialize in producing LPG forklift trucks with a load capacity ranging from 1.5T to 5T.
HYTSU forklift truck adopts streamlined exterior design, and is equipped with a buffer device for transverse steering axle and overhead intake system. The integral hood can effectively insulate heat and reduce noise. With its highly fuel efficient and eco-friendly combustion engine, LPG forklift truck reduces the air displacement to a minimum, thus providing you with a clean working environment. In order to ensure the high working efficiency and safe material transferring, our LPG forklift can be matched with pneumatic tire, solid tire and various accessories as per the specific requirements of the working environment.
HYTSU Group is a LPG forklift truck manufacturer and supplier based in China. We have years of experience in producing and marketing material handling equipment, such as diesel forklift truck, electric forklift, electric and manual pallet truck, self-elevator stacker and forklift accessories, etc. Featuring high quality and environmental-protection, our material transferring facilities are well received by customers in more than 70 countries and regions.
Please feel free to contact us for more information about our material handling equipment. We will provide you with high quality products and full services.
Material Handling Equipment