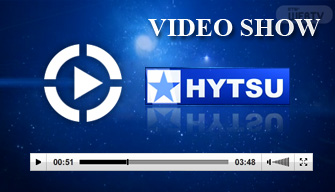 Diesel Forklift (Diesel Engine)
Our diesel forklift truck is powerful and is able to travel on rugged roads. Meanwhile, it is also applicable for using in the harsh environment without any fault in performance. So, the performance level of our diesel forklift trucks can satisfy every of your heavy duty business demand.
We at HYTSU Group can provide a full specification of diesel forklifts whose load capacity ranging from 1.5 ton to 25 ton. Meanwhile, we design our diesel forklifts in a user-friendly way, thus satisfying customers' demands on either truck appearance or performance. For instance, our diesel forklift trucks feature streamlined external appearance, and are designed with open type footboard, integral type floor panel, soft touch lever knobs and hand grips, high brightness halogen head light, etc.
Additionally, the small-sized steering wheel, automatic adjusting clutch system, rear mirror and back-up alarm, etc. makes our diesel forklift trucks easy and safe to operate.
To ensure high operating efficiency and safe goods transportation, we can also offer pneumatic tyres and solid tyres for your option.
As a professional diesel forklift manufacturer located in China, we can also produce electric, gasoline and LPG powered forklift trucks, hand pallet trucks, self-elevator stack, and more. All our products are regularly used in store warehouses, logistics industry, and container terminal ports, etc. With years of production and marketing experience in material handling equipment, we know well how to produce superior quality and low priced products. Now, our products are CCC, CE and UL certified.
So, if you have any forklift truck need, or any other goods transferring equipment requirement, please feel secure in purchasing.
Material Handling Equipment